Introducing the Arena Flowers Sustainability Report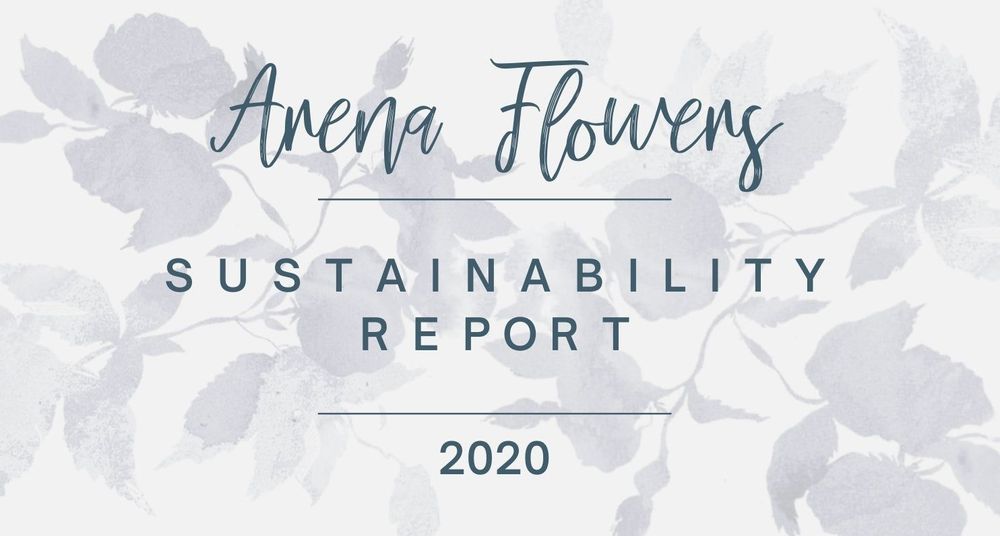 Want to read the report in full? Click here to be redirected.
We have two passions at Arena Flowers: flora and the environment. Through an unparalleled dedication to both, we've pioneered new levels of change in the industry and have been recognised as the UK's most ethical florist for 7 years running. 
Following the publication of our Sustainability Report we're pleased to share with you the important work and achievements we've made, as well as exciting plans for the future.
The Ethical Company Index is an organisation that provides analysis of a company's ethical considerations across 15 criteria, awarding each company an independent score and ranking.
The company comparison table below shows Arena Flowers with a perfect 100/100 score (for the third year running), outperforming the second ranked flower delivery company by 15 points.
Our outstanding score is due to our dedication to many ethical factors included within our Sustainability Report but I would like to highlight some of our greatest successes
Trees. We've recently committed to planting a tree for every order placed and, because of this have seen our partnership with Eden Projects go from strength to strength. By committing to this, we're not only supporting countries facing deforestation like Haiti, Madagascar, Mozambique and Kenya, but the equatorial mangroves that we plant absorb more CO2 and help reduce coastal erosion. The costs of land and labour are far lower in these countries too which means that we're also helping to lift communities out of extreme poverty. So far, we've planted over half a million trees, with a mission to reach 1million by Mother's Day. 
Plastic. Another accomplishment is our eradication of single use plastics. Since 2017 we've removed these from our products and are delighted to say that our packaging is 100% sustainable, recyclable or compostable. 
No waste. The final and most recent Arena Flowers success is our closed loop waste system. A world first in the flower industry, this system means that no resource is wasted and instead, all waste from our Growers' farms is reused and recycled to make our beautiful packaging. 
What makes Arena Flowers so special is that we share the same passions with our loyal customers. Through our love for everything floral and our powerful commitment to doing good, it means we're able to continue our ethical missions with your support, thank you.
Check out our Sustainability Report below for more amazing achievements: